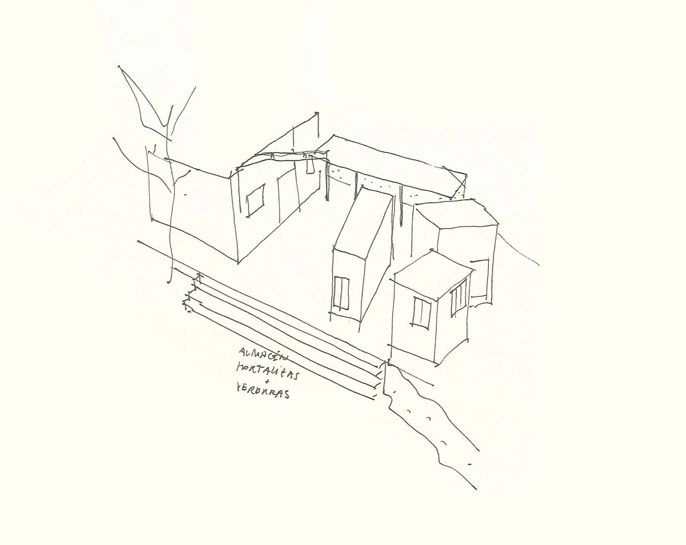 The project is a step further on the development of assisted-selfbuilt system we undertake at the office.
The low technology and the basic construction skills needed for the erection of the huts, are fundamental to make the project feasible. A basic balloon frame has been chosen making possible the construction by non skilled labour.
The project is and end in itself, but also the means of aquiring skills in wood construction for the unemployed. The erection is a learning hands-on learning course to increase capabiities and opportunities for the labour market.